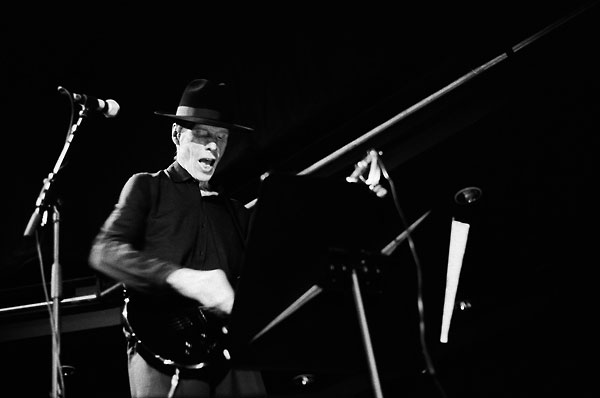 photo by Bryony McIntyre
Stop the press: Jandek is coming to Finland!*
The concert of the Texan Jandek at Avanto is an Event with a capital E. One should hope that the gig attracts the attention of not his aficionados only, but others as well. Jandek (born Sterling R. Smith) is a true cult figure, but first and foremost a brilliant singer-songwriter and a blues artist who could be regarded as the next node in the evolution tree of blues after John Lee Hooker and Captain Beefheart. The strong effect of his stream-of-consciousness lyrics, their macabre overtones and the stunning humor are in a class of their own. In these respects, the only Finn who compares to him is Kari Peitsamo (Avanto 2003) with his works at the turn of the 70's/80's when he wrote the uncompromising stream-of-consciousness poem and prose collection Maan alla ("Under Ground") and made records like Sian raato kääntää hitaasti kasvonsa valoon päin ( " Corpse of A Pig Turns Slowly Its Head Towards the Light " ).
Jandek released his first DIY album in 1978, and from the early 80's on albums have kept coming out at a steady pace – 42 in all. He became known as an 'outsider musician', but has long ago transcended the strictly defined boundaries of outsider music. Nevertheless, the words of Irwin Chusid in his pioneering book Songs In the Key of Z: The Curious Universe of Outsider Music (Cherry Red, 2000) are still valid for Jandek's music: "To appreciate outsider music, an accomodation is required on the part of the listener. The rewards are ample: just when you think you've heard it all, outsider music reveals vistas you never imagined existed."
Jandek's out-of-tune melodicism – or 'exceptionally tuned', as the aficionados would stress – and free-form structures are something gorgeously fresh, perhaps something like listening to free jazz in the 1960's when it still sounded dissonant and formless as compared to other styles of music. In the last few years this tradition – besides his blues and country-based stylings – has been associated with Jandek more than before. As Jandek started performing live in 2004, after 27 years as a recording artist exclusively, he has been accompanied mainly by free improvisers who function as a perfect counterpart for his unexpected, gravity-defying guitar antics.
Jandek fans have been intrigued by the secretiveness around his person. Jandek has been avoiding publicity at all costs; all of his 42 records have been released by the mysterious company 'Corwood Industries', on which nothing is known apart from the postal box address in Houston, Texas. In 27 years Jandek has given only a couple of interviews, and to top it all, not as Jandek but as a 'representative of Corwood Industries'. At the same time, the cult of Jandek has grown to international proportions. As early as 1986, four non-commercial radio stations in New York coordinated a 45-minute 'Jandek Across America' radio conspiracy, during which they exclusively played Jandek's playlist-defying music. At that time the nationwide network of college radios was an important cultural institution which spread the word around about Jandek. By a quick googling you will now find a French mailing list with a discussion on how to travel from southern France to Belgium where Jandek is performing immediately before his concert at Avanto, or news about "The Third Annual Open Mic Jandek Cover Night" in Pittsburgh.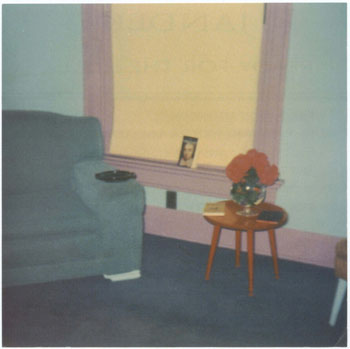 The concert in Helsinki is the tenth public performance of Jandek's long musical career. The first one he made in the fall of 2004 in Glasgow at Instal festival, and since then he has performed in London, New York and Austin, Texas. Besides his live gig, Avanto offers a matinée screening of the documentary Jandek on Corwood (2003, 89 min.) by American director Chad Freidrichs, in which Jandek scholars and fans approach the phenomenon from various angles. The film also features plenty of imagery familiar from his beautiful record covers: anonymous small town scenery and blurry snapshot photography.
* Thanks to the Huuhkaja päivänvalossa blog for the headline.
Jandek performs at Avanto Nightclub in Gloria on Saturday, November 19th. The documentary Jandek on Corwood is screened in Kiasma Theatre on Saturday, November 19th, 11.30 am.
http://www.jandekoncorwood.com/