Geographic samples
This screening consists of three seemingly different but extremely entertaining new video works. They are all music-driven, openly subjective "documentaries" of time and place. We could speculate that the common ground shared by the three works are notions of place/non-place and utopia/dystopia and, to top it all, the geographic structures of the collective subconscious. Sounds like hits? You bet.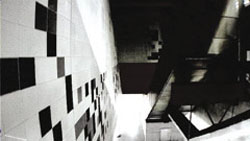 Ortem
Ortem is a stunning new work by the Viennese artist Dariusz Krzeczek, and features simply the most beautiful images in living memory of tunnels, elevators, ventilation shafts, station platforms and other structures of underground stations. It focuses on the subterranean architecture of the subway system and the subconscious effect it has on our everyday lives. The director modestly calls Ortem an "abstract essay." The score by Stefan Németh of Radian combines subway soundscapes with field recordings and electronics.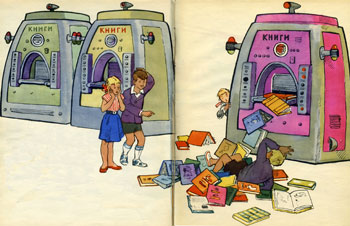 SEVnet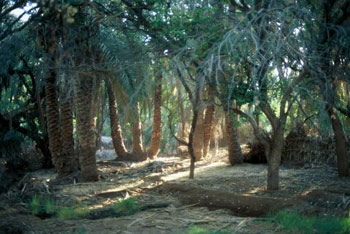 Al Qasr, Bahriyah Oasis, Egypt, 2005
SEVnet by Pekka Sassi and Anton Nikkilä is based on a thought experiment: "What would we, makers of experimental films and music, be doing if we did not live in the Finnish Information Society but in a post-global-revolution Union of Wireless Soviet Republics, where both money and information were free of charge and free of control? What would our films and music be like if we were Soviet artists in 2005?"
The screening will be concluded by Carl Michael von Hausswolff's and Thomas Nordanstad's brand-new vision of an Egyptian oasis, which in prehistoric times formed a part of the ocean floor. The region has been devoid of rain for over 5000 years; its vitality is therefore entirely dependent on ground water. The beautiful and static music by Hausswolff binds together the images of the bleaker side of life captured by Nordanstad. This is poetry of the documentary film in its purest form.
Dariusz Krzeczek: Ortem (2004, Austria, 20 min.)
Pekka Sassi & Anton Nikkilä: SEVnet (2005, Finland, 24 min.)
Carl Michael von Hausswolff & Thomas Nordanstad: Al Qasr, Bahriyah Oasis, Egypt, 2005 (2005, Sweden, 20 min.)
The Geographic Samples screening at the Kiasma Theatre on Sunday, November 20th at 13:30.