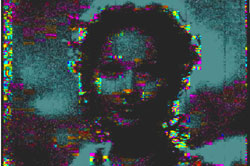 Never Been to Merle (Black as Acheron Mix)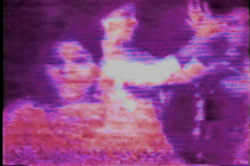 Navy Blue of India (Nanda Mix)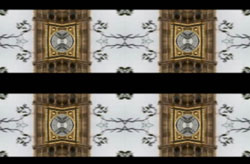 Anglophobia (Punkawallah mix)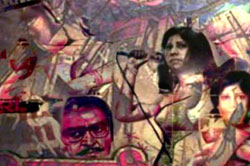 Economist Descending a Staircase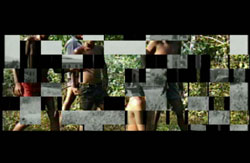 Pasolini Suprabatham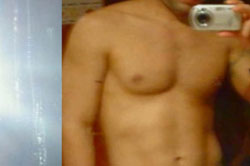 Hindu Pushups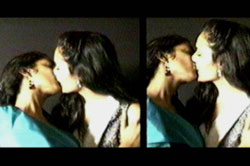 Hindustan X (Pardesi suitcase mix)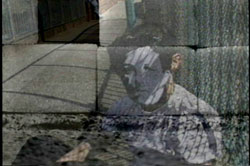 Electroclash Wojnarowicz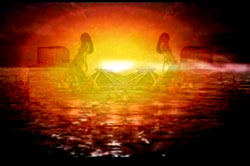 East Village Maxi Mantra
The camera-pen
The imagery of video clips by the Sweden-based David Kalal is often drawn from the densest core of Indian popular culture – namely, Bollywood cinema. By bringing together elements of bombastic melodrama, art history and disco glitter in a spontaneous manner, Kalal creates a fictional alternate reality, which has never existed outside his short pamphlets.
With his supreme sense of style, Kalal puts into practice Alexandre Astruc's 1948 ideal of an all-embracing caméra-stylo ("the camera-pen") of the future, only this time with video editing equipment: "In an art in which a length of film and sound-track is put in motion and proceeds, by means of a certain form and a certain story (there can even be no story at all – it matters little), to evolve a philosophy of life, how can one possibly distinguish between the man who conceives the work and the man who writes it?"
In his own words:
Never Been to Merle (Black as Acheron Mix) 4:23
This piece uses footage from the never completed 1930s film 'I Claudius' produced by Alan Korda and directed by Joseph Von Sternberg. The production was forced to a halt when Merle Oberon was in a car crash and went through the windshield.
Navy Blue of India (Nanda Mix) 4:09
A phone call gone astray between continents, chromatics, cinemas and soundtracks - as Mrs. Diane Vreeland said, "Navy Blue is Pink of India."
Anglophobia (Punkawallah mix) 8:56
"No one knows for sure how many homosexuals there are in Great Britain, but the popular estimate is one in twenty persons. It's true the French call sodomy le Vice Anglais, but without reliable statistics we can always dismiss that as ANGLOPHOBIA".
Economist Descending a Staircase 5:50
After: 'Nude Descending a Staircase (No. 2)' by Marcel Duchamp.
Pasolini Suprabatham 14:33
The sub proletariat meets the subaltern in a collision of semi-urban spaces, queer spectatorship, boys dancing together and neo-realism on video with vocals by Anna Magnani and M.S.Subbalakshmi.
Hindu Pushups 5:02
You're rusty - the old whore is rusty ... and the only cure is a strict course of Hindu Pushups as serenaded by Megan Mullally.
Hindustan X (Pardesi suitcase mix) 7:11
A tenth anniversary remix of the 1995 Video 'Hindustan', the first queer South Asian Music Video.
Electroclash Wojnarowicz 5:05
Fusing re-hash with mash-up, video with photography, 80s nostalgia and the actual stark poetic stakes of the decade.
East Village Maxi Mantra 3:15
"Your Excellencies, Ladies and Gentlemen, the hymn in English will now be performed at the beginning of the resumption of the music after the intermission".
Kalalabad Vol. I by David Kalal will be screened at Kiasma Theatre on Sunday 20 November at 16.30 hours. David Kalal will introduce the screening.